Dr. Peter L. Rich, O.D.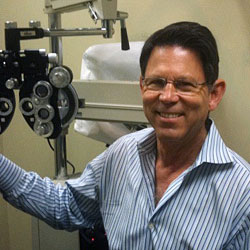 Dr. Peter L. Rich graduated from UCLA in 1968 and Southern California College of Optometry in 1972. He worked for other eye doctors for seven years before opening his first office in Newport Beach. But after twenty successful years of helping beach city patients, Dr. Rich moved his practice to the new Town Center in the fast growing city of Aliso Viejo.
Dr. Rich's primary area of expertise is contact lenses, having worked for Optometrists and Ophthalmologists as a contact lens specialist. With today's contact lens technology, he feels that almost anyone can wear contact lenses comfortably – even those who've had problems in the past.